Metal Fabrication
Expertly built metal structures, cut, bent, and assembled to specification. Create components that last, with us.
Welding
Get an expert to join your metals, with welding services, heating, and cooling from Megstar Industries.
Fall Arrest
Fall arrest systems help to stop falls safely when the person is already falling, providing obvious safety benefits.
Structural Solutions
Unique, custom-built systems that respond to specific problems, our structural solutions get you back on track.
Architectural Solutions
No two buildings are ever the same. Our architectural solutions keep your buildings secure from start to finish.
Mechanical Solutions
Our mechanical solutions focus on machinery design, development, analysis, testing, and troubleshooting.
Megstar Industries Inc. is an industry leader in all phases of design-build, prototyping, and production metal fabrication services.
With over 50 years of generational experience and value-added innovations, our customers can be assured that we will provide knowledgeable advice, quality workmanship, and competitive pricing. Our team of professionals is committed to your project's success. Good enough is not good enough, it has to be right.
At Megstar Industries, we view each project as an opportunity to establish a long-lasting relationship with our customers. The satisfaction of our customers is paramount to our success and reputation.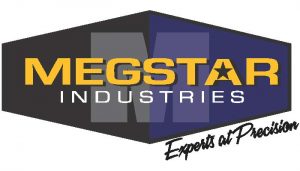 Our Clients